Five Things You Didn't Know About Floor Coatings
We live and breath coatings, so sometimes we take for granted that everyone knows what we know. However, we're pretty sure there are a few things you didn't realize!
Unlike years ago, most of our coatings are low to zero VOC and the smell is not hazardous to your health.
The urethane topcoat we recommend is available in satin or gloss sheen. It is more scratch resistant than any other coating we've seen. (We go by the Tabor Abrasion test numbers on the technical data sheet.)
Chips and solid color are not the only styles available! The most recent addition is metallic pigments. You might describe them as a marble look.
Fast curing coatings are available if you want to be back on your floor quickly.
Just like hardwoods, a floor coating is a lifetime floor. If you start seeing wear on the surface, you can refresh the finish with another topcoat. You can also add a new layer of color. As long as the base is sound, you can build on top of it for years to come.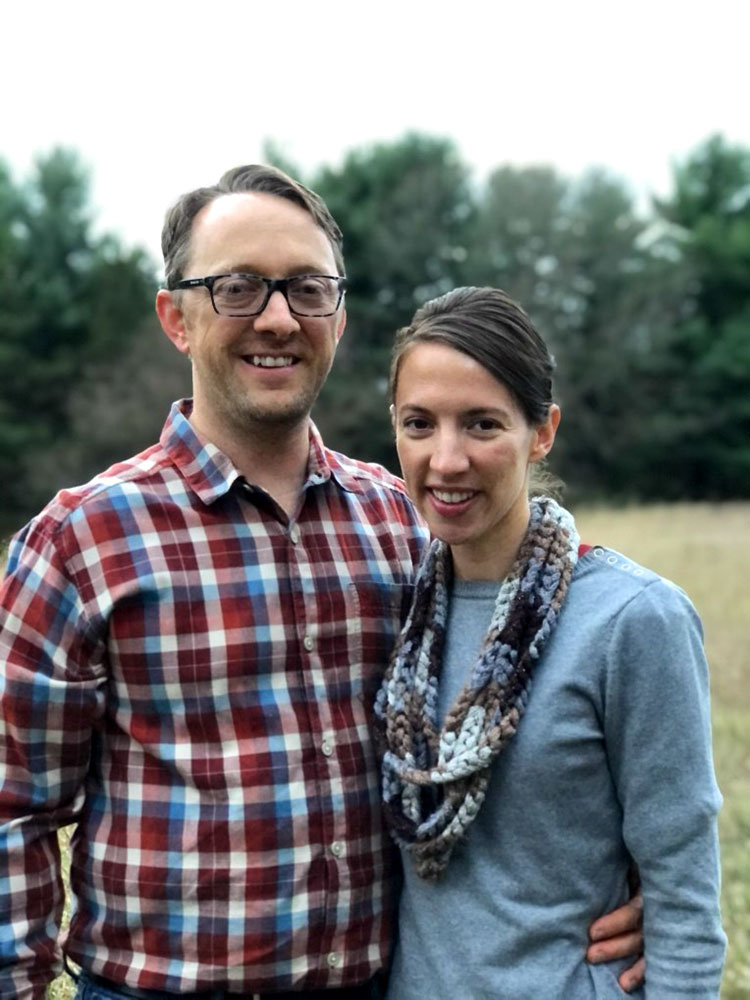 Staff Corner
Tim is a walking encyclopedia of coatings. He started working for Ideal Coatings as a teenager. We won't disclose his age, but he does have 20 years of experience! After managing a number of years, he was given the opportunity to purchase the business in 2017. Tim lives his life around the core value of doing things right. Because of this premise, he refuses to shortcut install steps to offer a better price.
Kelly is newer to the coating world and is eager to continue learning. She worked at Ayr Cabinet until she married Tim in 2018. Now she is involved in the business by answering the phone, bookkeeping and many other behind the scenes projects.
Wellness Way of Sturgis
Project Highlights
Decorative epoxy work is a niche of its own. We love being creative and doing something new! We had the opportunity to install beautiful epoxy floors at the new wellness facility in Sturgis, MI. The owners, James & Sarah Detweiler, selected the colors, but gave us some liberty in creating a design.
The star medallion in the lobby area lines up directly underneath the chandelier. Metallics were used for the star while the surrounding area used chip for the epoxy tile. It's a stunning combo!
Sarah chose the alternating tile style for the kitchen area and the standard epoxy tile for the fireplace conference room. The wainscoting and warm wood tones bring everything together.
With no grout lines to absorb bacteria, a seamless floor is an excellent choice for a health clinic.
The Details
Substrate: New concrete
Primer: High Moisture
Floor System: Epoxy Tile, Alternating Epoxy Tile, & Custom Metallic Design
Topcoat: Satin Armor Top Urethane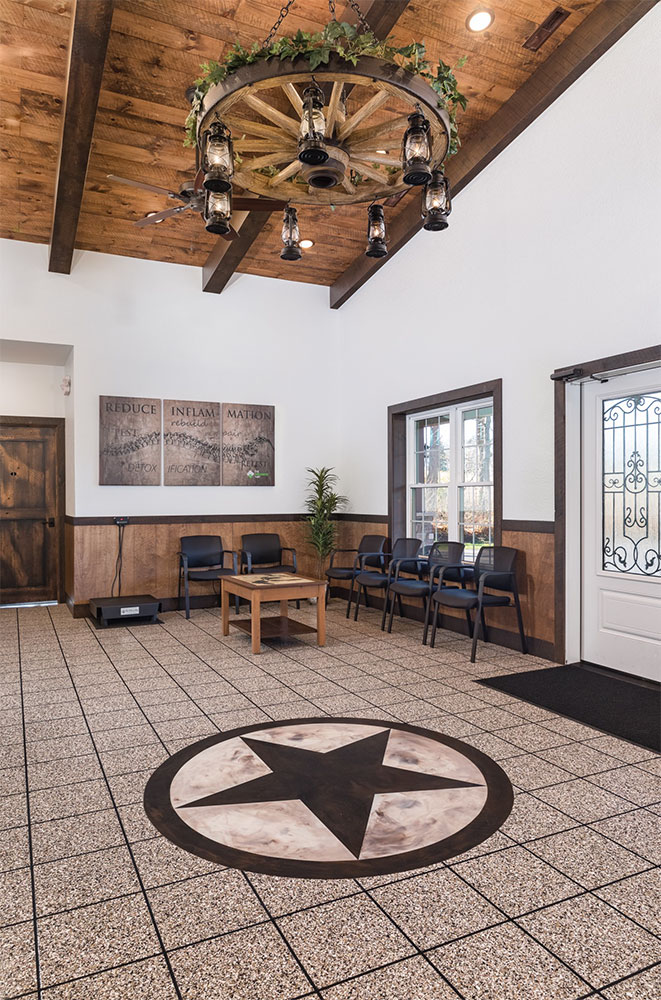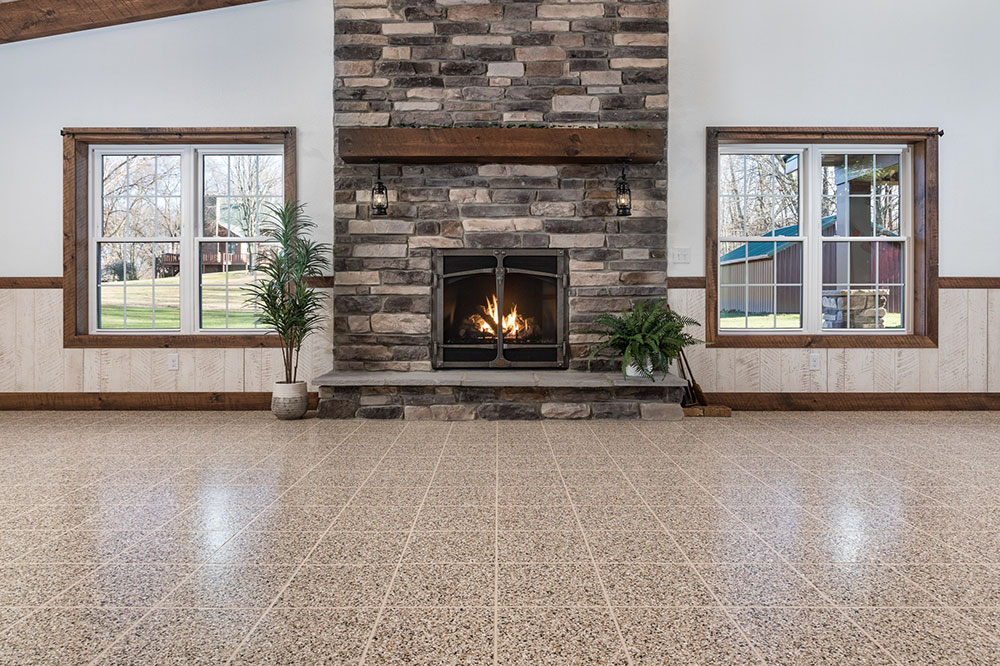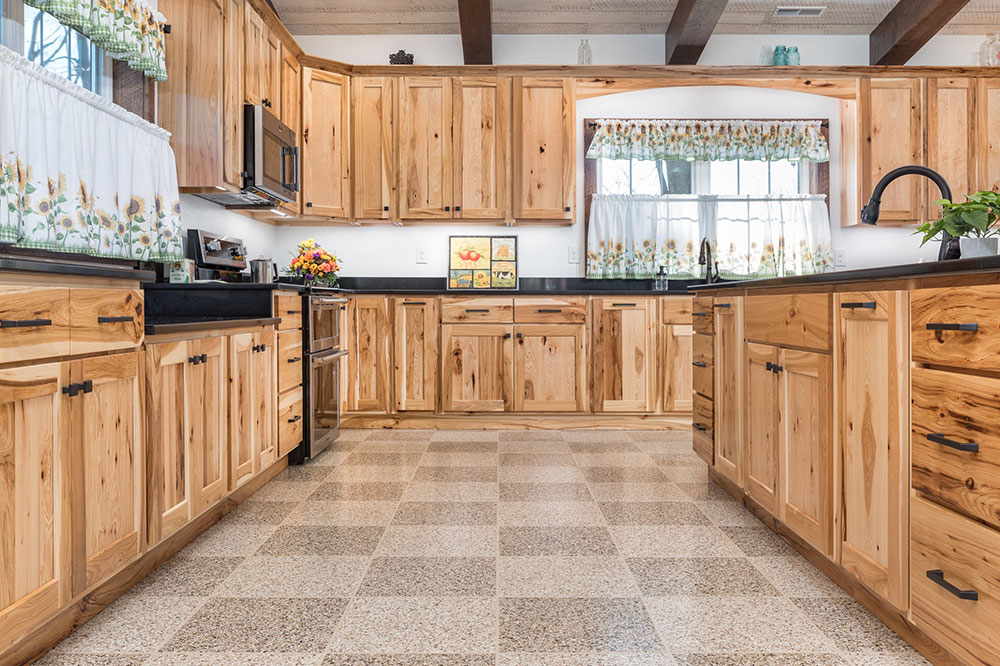 Product Spotlight
Finer Flake Blends
Your favorite chip blends are now available in a finer flake. 1/4" chips are the traditional size, but we now carry 1/8" and 1/16" as well. Check them out!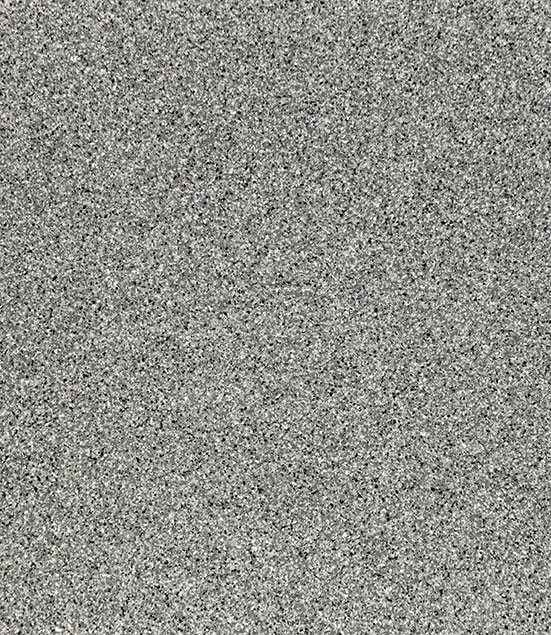 Cadet 1/16″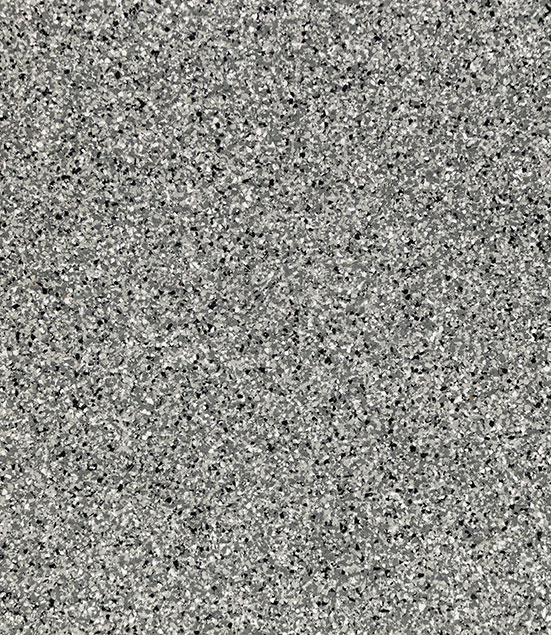 Cadet 1/8″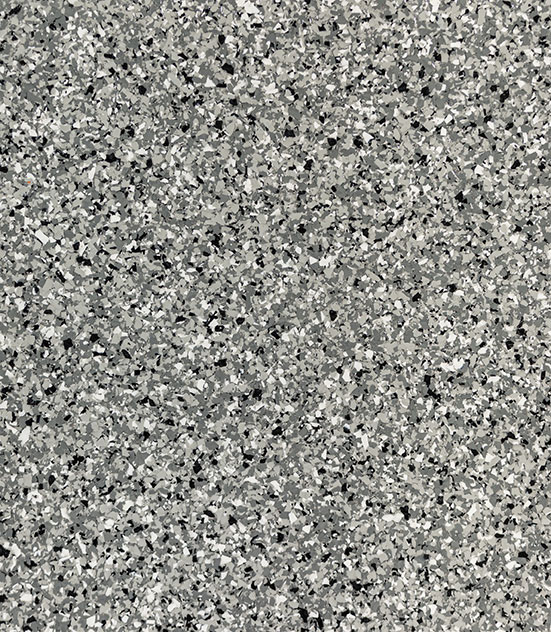 Cadet 1/4″
Call Us About Your Flooring Needs Today! 574-358-0182